Saturday night and we all head down to Chardok, again, to face the Prince and King. After sending Prince to freeport and whooping the Kings behind at first try, we set up in the hall prepairing for King #2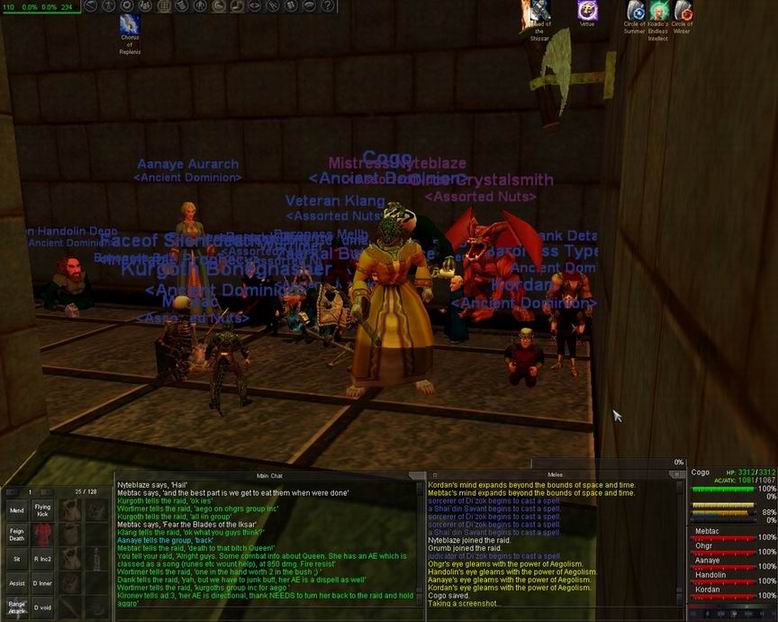 While waiting on King pop for Handolins epic, the magic dices decided that Kordan should get this new BP. Congratulations Kordan!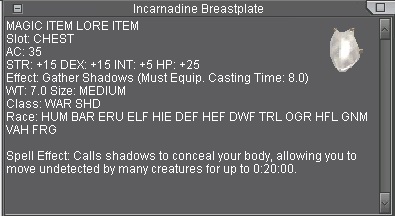 And of course Kordan's new look!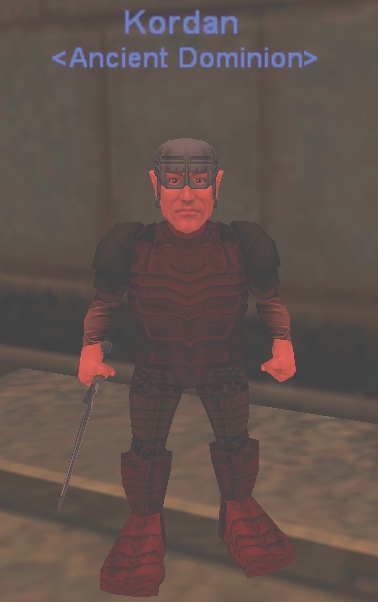 Finaly after much waiting and coffee to keep Aanaye awake, King poped and down he goes. Congratulations one step closer to Epic for Handolin the Mandolin!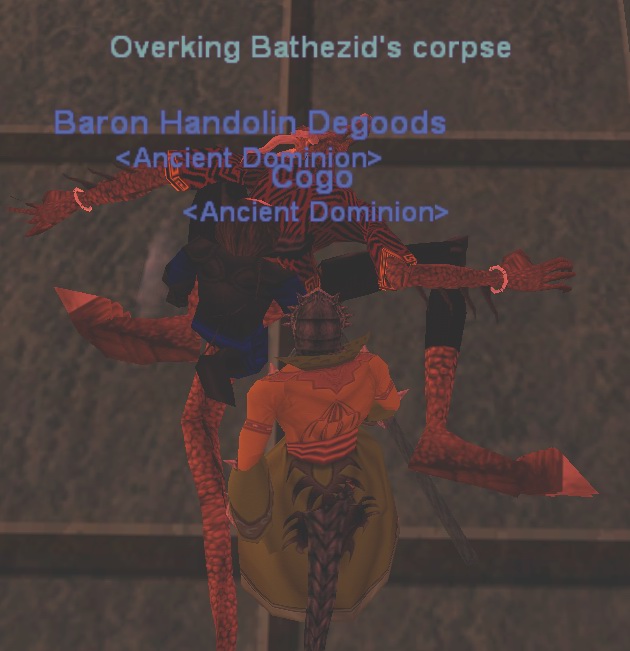 This update was brought to you by the letters: