After a long night of raiding, finally the Avatar of War met the Dominion and could not escape the AD bus!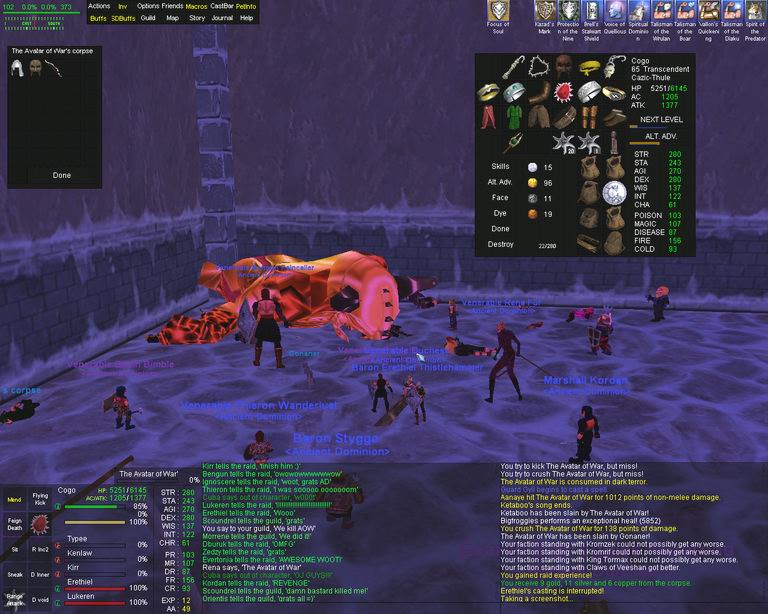 In the aftermath of the battle with the AoW, the Barbarian bard, Lhyrica stands in the spotlight as a trophy of our great victory!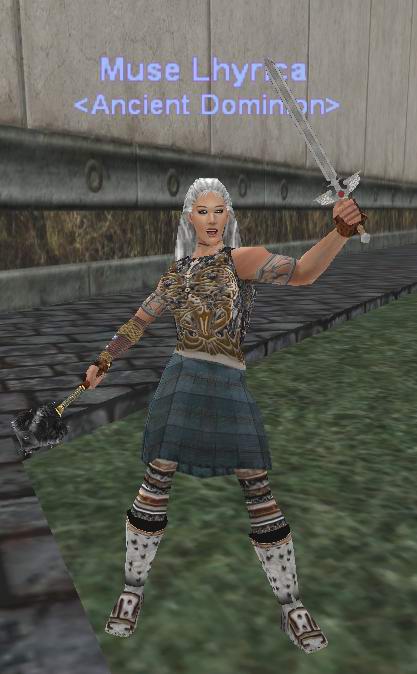 ---

Lately we have been busy with Luclin bosses, Giants and even more Dragons.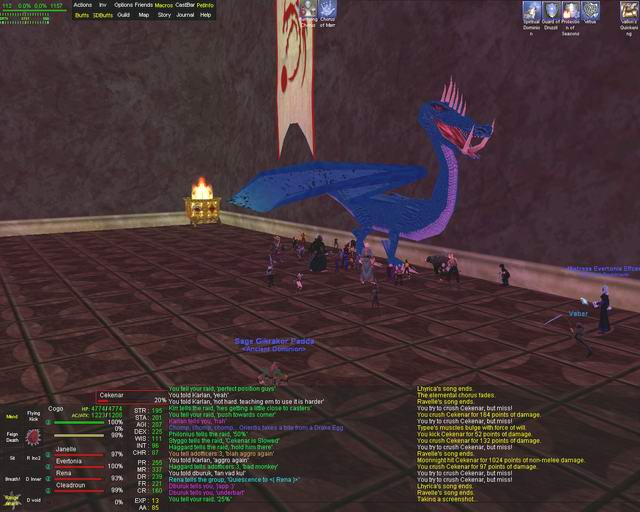 Our effort to spring legally insane personnel is slowly showing among our ranks.






However, most of our members are still keeping up with their focus and take notice of the most insignificant things.







It just doesnt matter how many dragons get tossed at the Dominion, the maniacs just keep asking for more!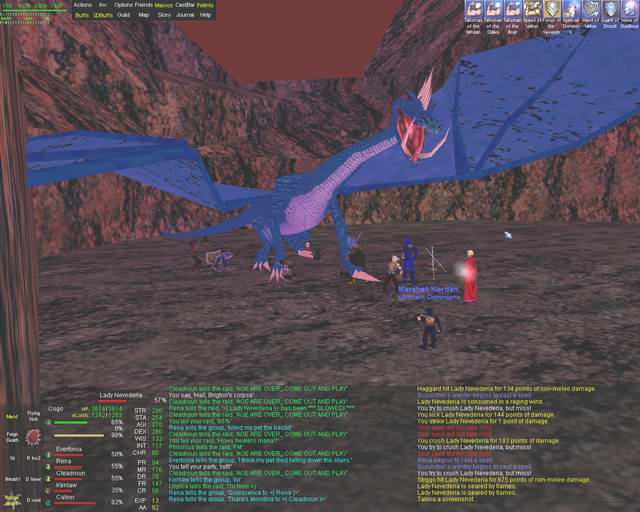 I guess a good reason for taking a life makes all the difference in right and wrong.





Our knowledge about the complex way in which aggro works is explained by our mage Gore in his regularly humble way with words.


---

This update was brought to you by these wise words.